Royal vitaRO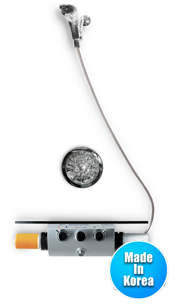 Royal vitaRO provides high doses of Vitamin C, natural antioxidants and removes exogenous materials effectively.
The skin pH is affected by a great number of endogenous factors, e.g. skin moisture, sweat, sebum, anatomic site, genetic predisposition and age.
In addition, exogenous factors like detergents, application of cosmetic products, occlusive dressings as well as topical antibiotics may influence the skin pH.
High concentration of Vitamin C inclusion.
Excellent ability to remove residual chlorine.
Improvement of liver spot, freckled skin and whitening effect.
Protection of skin aging.
Restraint of melanin pigment effect.
Improvement of the atopic dermatitis, eczema, athlete's foot and nettle rash.
Refreshing moisture effect.
Deep cleaning effect.
Softer hair.
Remove heavy metals and microorganism to relieve sensitive skin.
Removal of bad odor in the bathroom.